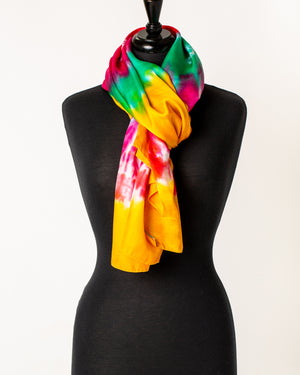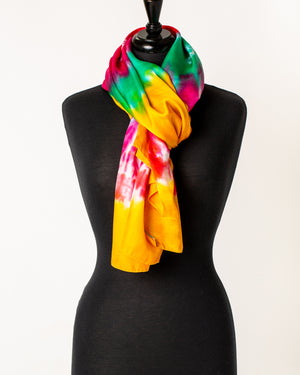 On Sale
Tie dye stunning fuchsia pink, gold and aqua create a beautiful - Rainbow
Bold, bright colours are blended to create this stunning tie-dye print. Perfect for wearing at the beach. Hand crafted by artisans using the softest, most luxurious silk.
Each unique silk can be worn in a variety of ways - as a scarf, sarong, beach wrap, dress for the day or evening wear. Download our how to wear guide, or contact us if you would like more information.

All of our silks can be hand washed or machine washed at 30°.  
Do not tumble dry, air naturally. Silk size, 1.8m x 1.2m.